Posted by CAPTAIN DRONE on 2nd Jun 2021
This small model left a deep impression on me. It tried to compete with DJI MINI 2. It was very similar in many conveniences. FIMI X8 Mini has an "active track" function, which is not available in DJI MINI 2. This may be why people buy this drone.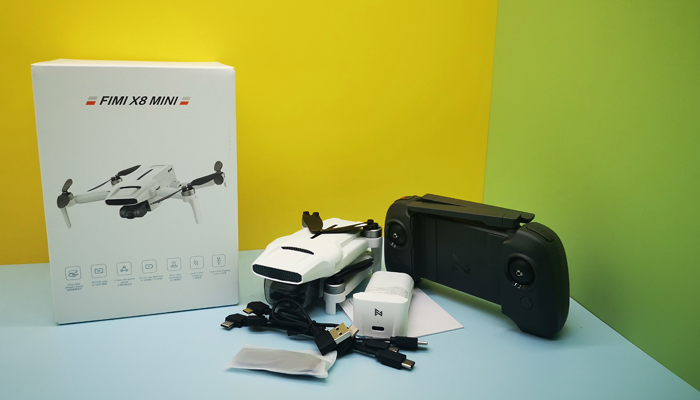 FIMI X8 Mini is equipped with a 3-axis gimbal and a true 4K camera, no matter how fast you fly, you can ensure consistently smooth picture quality. The camera has a 1/2.6 inch CMOS sensor with an effective resolution of 12 megapixels. At 4K at 30fps per second instead of 30fps per second, the flight volume of the digital zoom is almost the same as that of the DJI MINI 2 for 30 minutes, and the FIMI X8 Mini sensor is almost the same position on the DJI.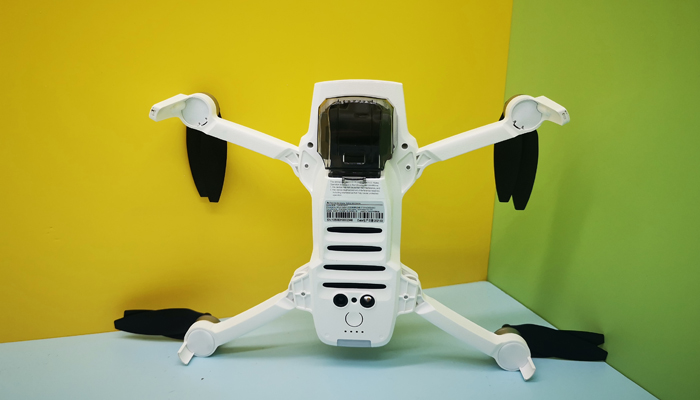 FIMI X8 Mini has two types of batteries. The "standard" battery pack uses 4.2V 2400mAh lithium-ion, and the battery weight is 102 grams, while the "Pro" battery pack has two 4.4V 2200 mAh LIPO batteries and weighs 86 grams. The drone with the standard version weighs more than 250g, you can choose the "Pro" battery version, and the drone weighs less than 250g.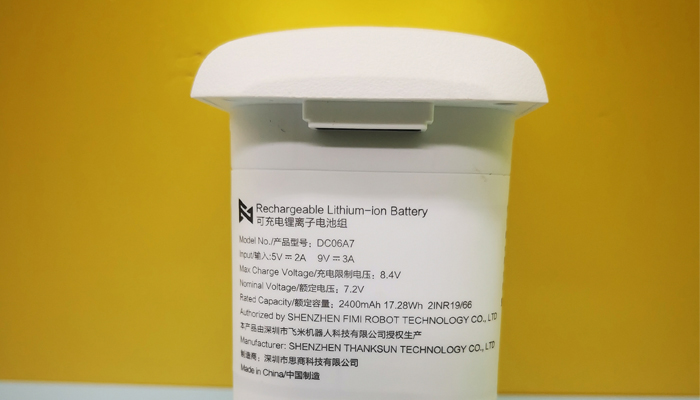 IMI X8 Mini is ready to use out of the box. Its 3-axis gimbal is protected by a camera protective cover, which needs to be removed when you fly. Just like DJI MINI 2. It has two TOF distance sensors and an optical flow sensor on the abdomen. It has many holes (front, side and bottom) to achieve good heat dissipation. The aircraft has a power switch and a battery charge level indicator instead of a battery. On the back, directly below the battery, are the micro USB data port, micro SD slot and RC/WiFi switch.
The biggest advantage of FIMI X8 MINI and DJI MINI 2 is the Smart Track function, even if it is only Beta. FIMI's Active Track has 3 modes: Trace, Profile and Lock.
Before you consider activating the tracking mode, you should be 100% sure that there are no obstacles between you and the drone. If there is no obstacle avoidance system, it will fly in blindly and crash.
Advantage
Below 250g, FAA registration is not required (use Pro battery);
4K recording with 3-axis gimbal stabilization function;
HDR photos and videos;
Excellent battery life and excellent flight range;
Agile in the air
Intelligent automatic tracking (still in Beta version);
Live streaming out of the box.
Disadvantage
Horizon problem
There is no screen on the controller;
Only 30fps at 4K;
Lack of obstacle avoidance system.
You can find this drone here:
https://www.rcgoing.com/fimi-x8-mini-camera-drone-250g-class-drones-8km-4k-professional-mini-drone-quadcopter-with-camera-gps-remote-control-helicopter/